What's Leaving Netflix in August 2023
Last chance to catch the following movies and series that will be leaving Netflix soon.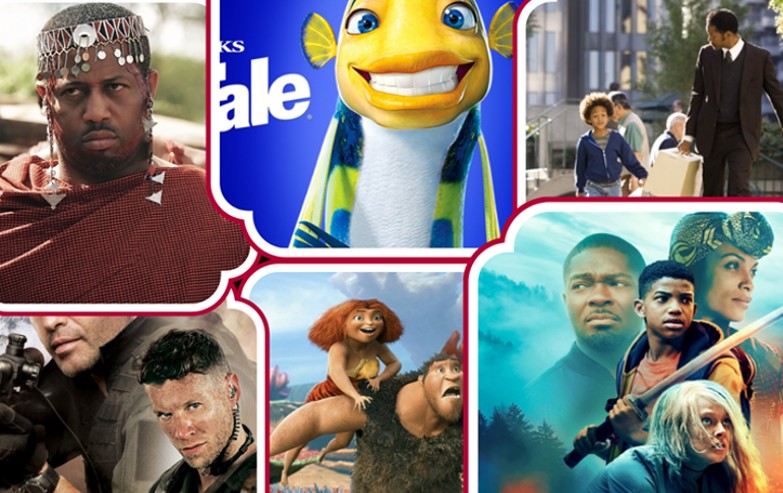 With summer wrapping up, Netflix also has to say bye to some movies and series as expiration of license comes into play. Not good news for Netflix watchers as some of their favorites may fall into this list. Luckily, you still have a couple of days to catch your favorites before they leave the big screen.
Below is an updated list:
August 1st
Being Napoleon
Born on the Fourth of July
Bountiful Blessings
Conan the Destroyer
Dawn of the Dead
Dr. Seuss' The Cat in the Hat
Dr. Seuss' The Lorax
Enough
Entangled
Five Feet Apart
Flight
G.I. Joe: Retaliation
Hardcore Henry
Hotel Transylvania
Hunter X Hunter
I, Frankenstein
Julie & Julia
Killing Hasselhoff
Miraculous: Tales of Ladybug & Cat Noir (Seasons 1-5)
Moesha
Nanny McPhee Returns
Opening Night
Over the Hedge
Romance Doll
Search WWW
Shark Tale
Skyfall
Sleepless Society Nyctophobia
Smokey and the Bandit
Smokey and the Bandit II
Sniper: Ghost Shooter
Spanglish
Stepmom
Surviving Escobar – Alias JJ (Season 1) – Netflix Original Removal
The Best Man Holiday
The Croods
The Curious Case of Benjamin Button
The In-Laws
The Land Before Time
The Last Stand
The Lost Café
The Ottoman Lieutenant
The Pursuit of Happyness
The Wedding Date
Traffic
Two Degrees of Murder
Tyler Perry's The Family That Preys
Underworld
We're the Millers
Woman in Gold
Zookeeper
August 4th
Chennai Express
Honey Girls
Ije: The Journey
August 5th
Nasha Natasha
Tango Feroz
August 6th
Esperando la carroza
Quam's Money
Slay
August 7th
Stars in the Sky: A Hunting Story
August 9th
August 11th
The Crowned Clown (Wang-i doin nam-ja) (Season 1)
Kongsuni and Friends (Seasons 1-2)
The Lost Husband
August 12th
Brother Jekwu
Dope
Jim Gaffigan: Beyond the Pale
Jim Gaffigan: King Baby
Jim Gaffigan: Mr. Universe
Jim Gaffigan: Obsessed
August 13th
August 14th
Colin Quinn: Unconstitutional
Knightfall (Seasons 1-2)
August 16th
Awara Paagal Deewana
Bombay
The Game (Seasons 1-3)
Seventh Son
Winx Club (Season 6 and Season 7)
August 17th
Bakugan: Evolutions (Season 1)
Bhavesh Joshi Superhero
Les Misérables
O Kadhal Kanmani
August 19th
August 20th
Bleach – Netflix Original Removal
Little Singham
Little Singham – Black Shadow
My Ex & Whys
Santiago of the Seas (Season 1)
The Breakup Playlist
August 21st
A Second Chance
Beauty and the Bestie
Bride For Rent
Can't Help Falling in Love
Four Sisters and a Wedding
It Takes a Man and a Woman
The Mistress
She's Dating the Gangster
August 23rd
August 24th
The Creative Indians (Season 1)
August 25th
Take My Brother Away (Season 1) – Netflix Original Removal
August 26th
Fortunately, it is not all bad - Netflix will also add a ton of great movies and series in August, find the full list of all that's coming in our article "What's Coming to Netflix in August 2023".